Wing Foil Tour – Puzziteddu Day-1
Francesco Cappuzzo ci racconta cosa è successo nel primo giorno di gara della prima tappa del Circuito Italiano del Wing Foil Tour che sta andando in scena al WindResort di Puzziteddu.
---

"La gara è stata molto bella e impegnativa. Abbiamo iniziato alla 11.30 dopo aver chiuso le iscrizioni con ben 25 iscritti. Condizioni toste, con vento sui 25-30 nodi e onda formata di 1-2 metri d'onda. Il campo di gara era proprio davanti al resort, davvero fighissimo, ma anche molto challenging. Eravamo tutti in acqua con ali dalla 3 – 3.5 – 4.0 e siamo riusciti a chiudere ben 4 prove. Io sono riuscito a vincerne tre, ma poi alla quarta prova sono rimasto bloccato delle alghe e così mi hanno sfilato tutti.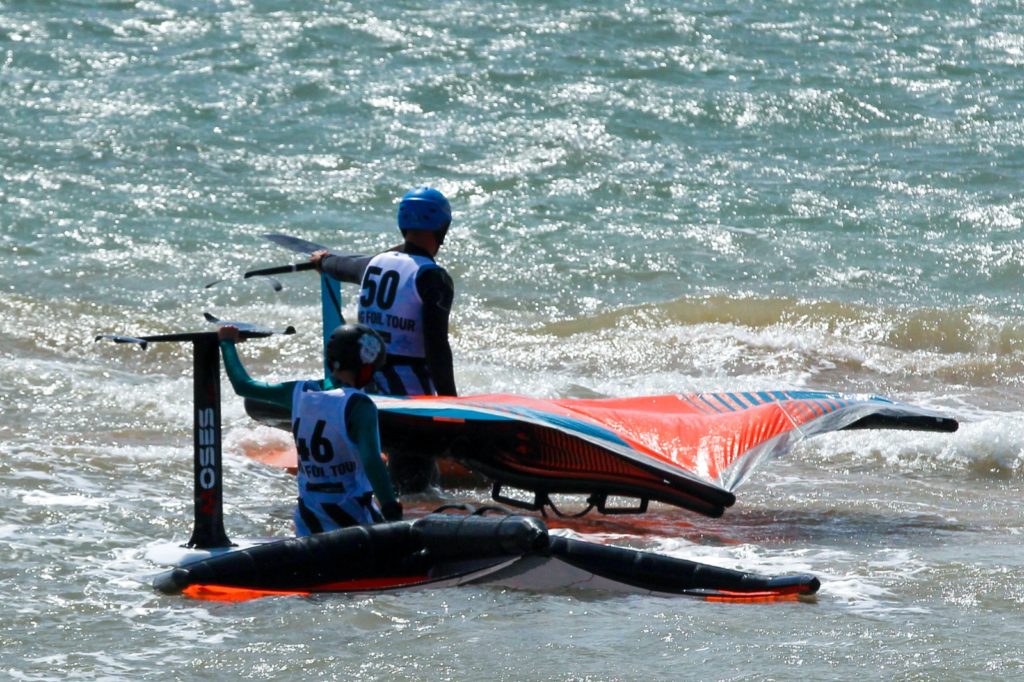 L'ultima prova l'ha vinta Gregorio Pugliese, che è andato fortissimo tutto in tutte le prove, così come i Gasperini con Giulio che è sempre rimasto in lotta per le posizioni di vertice. e papà Raimondo che è stato davvero molto bravo e ha strappato anche un quarto posto in una prova.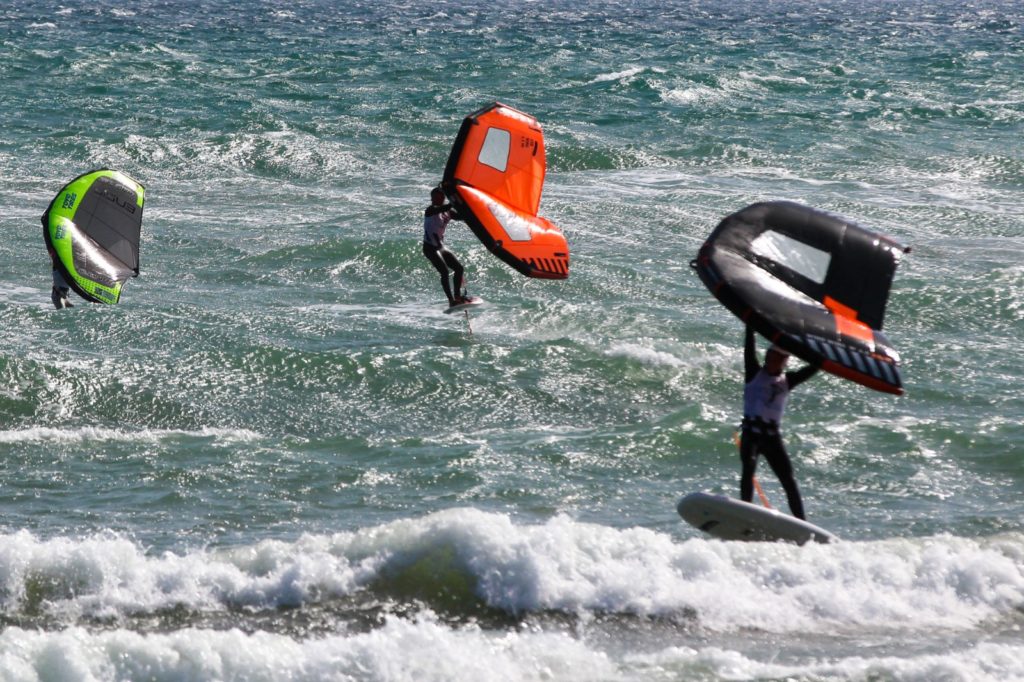 Poi c'è stato un bel pranzo al sacco preparato e offerto a tutti dal WindResort e al termine del pranzo è partito il tabellone della competizione Freestyle-Wave dove veniva giudicata la surfata più bella e i due salti più belli. Abbiamo chiuso due Round e io sono riuscito a mettere a segno l'high score of the day con due trick da 8 e anche una bell'onda.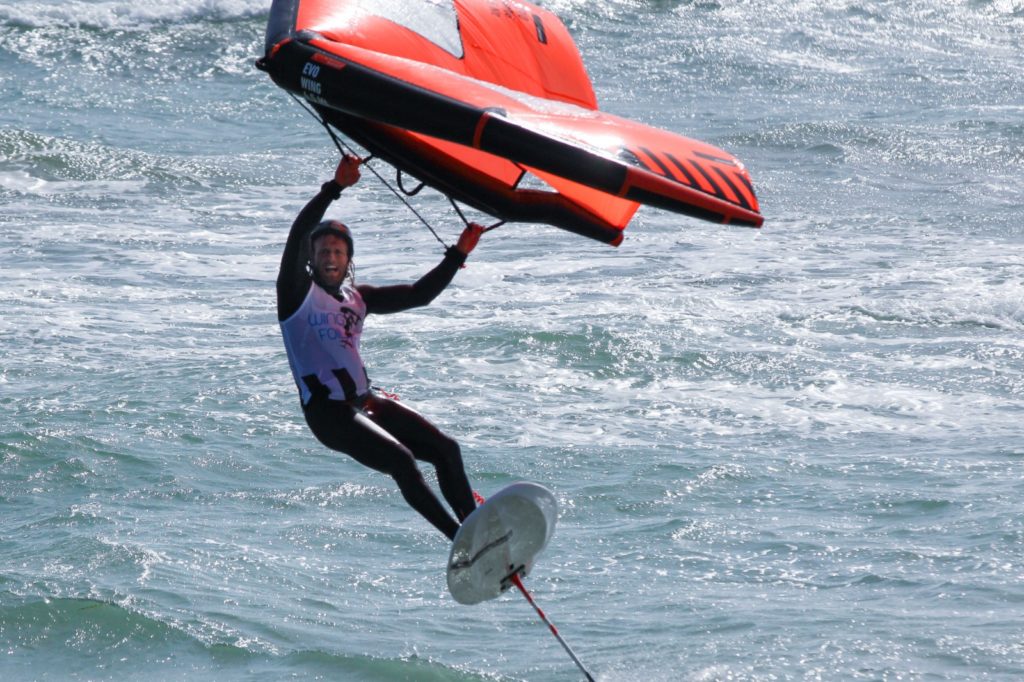 Domani alle 9.0 skippers' meeting, con previsioni più o meno come quelle di oggi. Quindi ci sarà da divertirsi"